By Nana Nkweti
Graywolf Press, 2021
Paperback, $10.99
Genre: Short Fiction
Reviewed by Don Noble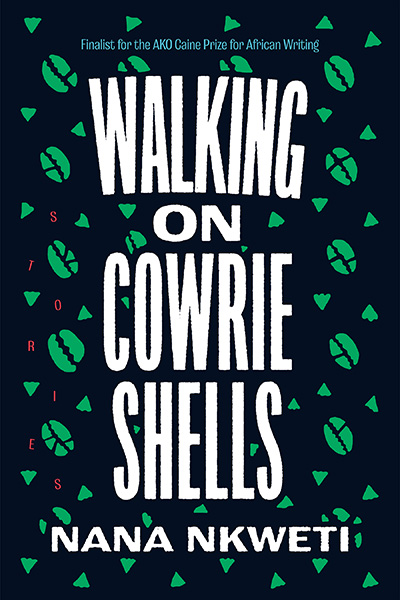 Unless by some chance you are familiar with the intricacies and difficulties of Cameroonian culture in America, you have never read anything like these stories by Nana Nkweti. They are ten stories—all fully developed. No short-shorts here. The shortest ones are eight and twelve pages; most are 20 or more and fully satisfying. Nkweti writes of the stresses in the community—between African-Americans and Africans, those who are steeped in the Cameroonian culture and those who are not, those seeking it and those aiming to assimilate and, of course, between the sexes.
The lead story, "It Takes a Village Some Say," is in some senses the most accessible on a subject we think we are all familiar with—adoption by Americans of a child from another continent. Conventionally, this is seen as a win-win; not here. Mrs. Ndukong, who insists on being called Aunt Gladys, delivers an 11-year-old girl to a suburban middle-class home. The husband, a Cameroonian-American, is a chemist and his wife a botanist turned floral stylist. They are childless and distraught. Not having children was a torture, an embarrassment in "a tribe where marriage and procreation went hand in hand, peopled by descendants of rural gran-grans accustomed to measuring their worth by the number of progeny…."
The girl, to begin with, is not an orphan. She has a mother and six younger sisters. Part of Mrs. Ndukong's fee and many future payments are to go to that presumably impoverished family. As time goes by, there is trouble at the Highland Terrace Middle School. Their girl has been collecting small valuable items, from boys, in exchange for sexual favors. Oh my! Then, she becomes a seductress on a dark web site and enlists other girls in her enterprise. She throws Mrs. Ndukong and her adoptive parents under the bus and strikes out on her own in the American entrepreneurial spirit. Everyone loses but her, but the others' motives are so selfish, we are not sorry.
In a story that moves towards sci-fi dystopian, "It Just Kills You Inside," we hear from a professional, cynical PR man who is in Cameroon trying to spin a peculiar disease outbreak. Israeli scientists at Lake Nyos, testing a neutron bomb, created a gas explosion which created a sensational disease. The survivors of the explosion become zombies. There is a move to exterminate the brutes but protests spring up: "Z. rights are human rights." Soon we are told "every Hollywood A-lister wanted to accessorize with an African zombie baby of their very own." The adopted daughter of one photogenic film siren, we are told, "made a happy meal of her." In another story even less likely, but more hopeful, "The Living Infinite," a woman, Nala, who's also a mermaid, falls so in love with a mortal man she stays with him through his lifetime although it cuts a century off hers.
Don Noble has been the host of the APTV literary interview show "Bookmark" since 1988 and has broadcast a weekly book review for APR since November of 2001, so far about 850 reviews.