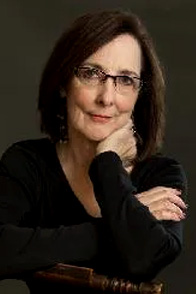 Jeanie Thompson has published five collections of poetry,
The Myth of Water, Poems from the Life of Helen Keller
(The University of Alabama Press, 2016),
The Seasons Bear Us
(River City Publishing, 2009),
White for Harvest: New and Selected Poems
(River City Publishing, 2001),
Witness
(Black Belt Press, 1995), and
How to Enter

the River (Holy Cow! Press, 1985), and three chapbooks. She co-edited The Remembered Gate: Memoirs by Alabama Writers, (University of Alabama Press, 2002) with Jay Lamar. Witness won a Benjamin Franklin Award from the Publishers Marketing Association in 1996. Her poems, interviews with writers, and critical articles have appeared in Antaeus, Crazyhorse, Ironwood, North American Review, New England Review, PoemMemoirStory (Nelle), Southern Review, The Louisville Review, and numerous anthologies. Jeanie holds the MFA from The University of Alabama, where she was founding editor of the literary journal Black Warrior Review. She also received her BA in English at UA. She has taught at the University of New Orleans, the New Orleans Center for the Creative Arts, and the poetry-in-the-schools program in New Orleans and in Alabama. Jeanie has received Individual Artist fellowships from the Louisiana State Arts Council and the Alabama State Council on the Arts and was a Walter Dakin Fellow at the Sewanee Writers Conference 2000. She teaches as an adjunct poetry faculty member in the Spalding University low-residency MFA Writing Program. (photo by Jerry Siegel ©)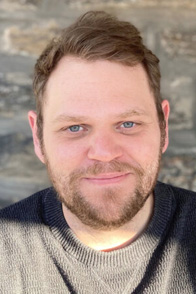 Richard Evans
Incoming Executive Director
Richard Kent Evans studied at Auburn University and Texas Tech before earning a Ph.D. in history from Temple University. He is the author of MOVE: An American Religion, published in 2020 by Oxford University Press. An experienced writer and communicator, Evans served on the faculty at Haverford College in Pennsylvania and as the project coordinator for the
Political Theology Network, an international organization interested in the publicly engaged and interdisciplinary study of religion and politics. A native of Trussville, AL, he returned to his home state of Alabama in 2023.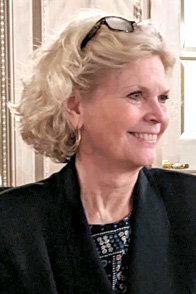 Jay Lamar served as the executive director of the Alabama Bicentennial Commission from 2014 through 2020. Before that she was the director of Special Programs for Auburn University Libraries and for the AU Associate Provost for Undergraduate Studies and managing editor of
Auburn Speaks
, an annual publication of the Vice President for Research.
Before moving to Special Programs, she was director of the Caroline Marshall Draughon Center for the Arts & Humanities, the outreach office of the AU College of Liberal Arts. A native of Alabama, Lamar was co-editor with Jeanie Thompson of The Remembered Gate: Memoirs by Alabama Writers.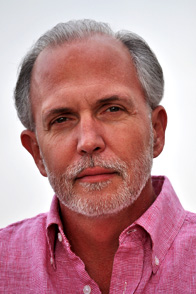 Marlin Barton is from the Black Belt region of Alabama. His newest book is a novel,
Children of Dust
, published in September of 2021. He's published two earlier novels,
The Cross Garden
and
A Broken Thing
, and three collections of short stories,
The Dry Well
,
Dancing by the River
, and
Pasture Art
. His stories have appeared in a
variety of journals and anthologies, including Prize Stories: The O. Henry Awards and Best American Short Stories. He's also been awarded the Truman Capote Prize for short fiction. He teaches in, and helps direct, the Writing Our Stories project, a program for juvenile offenders created by the Alabama Writers' Forum, and he's been teaching in the low-residency MFA program at Converse University since 2010.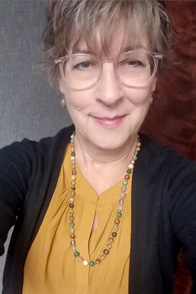 Karen Hilgartner is an Alabama native, raised in a family of oral storytellers. She has spent most of her life teaching the very young how to read, write their own stories, and become immersed in the wonders of the world around them. She received her Master's degree in Early Childhood Education from Livingston University (UWA) and taught for
34 years in public schools in Alabama. She is married to Jim Hilgartner and has three children and three grandchildren, all of whom she loves to visit! She enjoys singing with the Madrigal Voices of Montgomery and volunteering at Eat South Community Garden and the Old Alabama Town Herb Garden. In her new role as Administrative Assistant at the Alabama Writers' Forum, she is enjoying assisting other educators and community members in their support of writers of all ages. She is most excited to support the Writing Our Stories project and the marketing of the newly revised writing curriculum, The Language of Objects.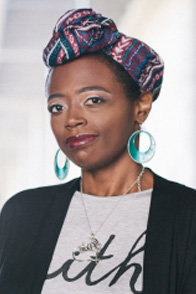 Salaam is an award-winning artist and writer and founder of Literary Healing Arts. She is also author of
What Black Women Want You to Know
. A sought-after speaker, she has spoken at the United Nations and facilitated and trained hundreds of leaders throughout the South, including through the Selma Center for Nonviolence, Truth and Reconciliation and at UAB's Institute
for Arts in Medicine. Green is also a certified practitioner and trainer for the Kellogg Foundation's Truth Racial Healing & Transformation process, a former Reimagining Justice and Women's Policy Fellow, and a Community Village awardee for gender justice work in the South.