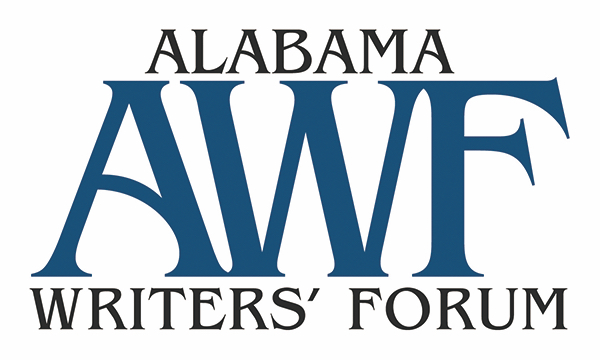 A partnership program of the Alabama State Council on the Arts
ALABAMA WRITERS' FORUM FALL 2022 NEWS
Writing Our Stories Turns 25!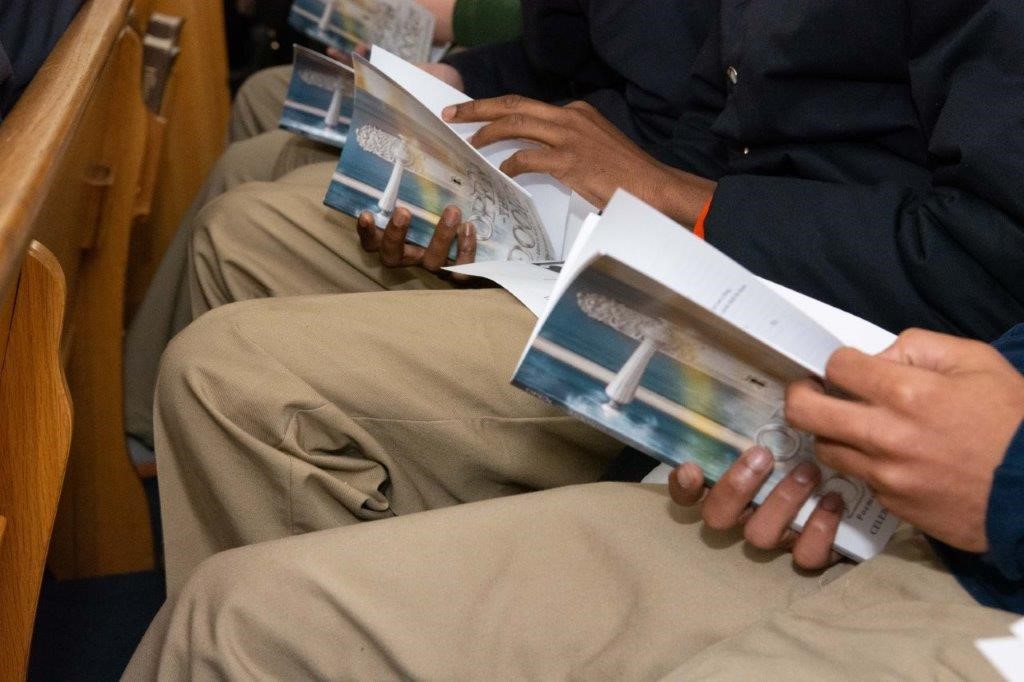 This year, the Alabama Writers' Forum commemorates a special anniversary: the 25th year of Writing Our Stories. The nationally recognized program, a partnership between AWF and the Alabama  Department of Youth Services (DYS), helps incarcerated youthful offenders become better writers and readers. As of this fall, it has produced 63 anthologies and 19 chapbooks showcasing the work of more than 1,500 students.
AWF Executive Director Jeanie Thompson credits the program's longevity not only to the strong partnership with DYS but also to its effectiveness: "We know that young people, especially those involved with the justice system, benefit from learning how to write. They learn to express themselves and become better communicators."
Marlin Barton has been a teaching writer with WOS at the Mt. Meigs campus since its beginning and believes in its goals. First, he says, "we want to make our students better writers." Writing, he adds, has "therapeutic value" and gives students a "sense of accomplishment," which can be a critical component of a positive future.
WOS also partners with the Shelby County Arts Council and the Shelby County School System on programs at Columbiana and Vincent schools and with Klein Arts and Culture, located in Harpersville, AL, and dedicated to promoting racial reconciliation through the arts and education. Salaam Green recently joined the AWF staff to teach at the Vacca campus and in Shelby County, and Kate Duthu serves as the South Alabama teaching writer for new and thriving programs at P.O.I.N.T.E. Academy and Strickland Youth Center in Mobile.
This year the Forum published an updated and expanded WOS curriculum entitled The Language of Objects: A Creative Writing Handbook. Featuring 47 lessons, it is for use in both classrooms and general workshops. Teacher training and professional development on using the guide are available. Built on 25 years of practice by teaching and visiting writers, its tested content serves a wide age range, and AWF is available for professional development and training.
"We are immensely proud of what WOS has accomplished and its national recognition as a model for teaching writing and helping young people experience the power of self-discovery and self-expression," says Thompson. "We look forward to many more years of good work and partnership with DYS."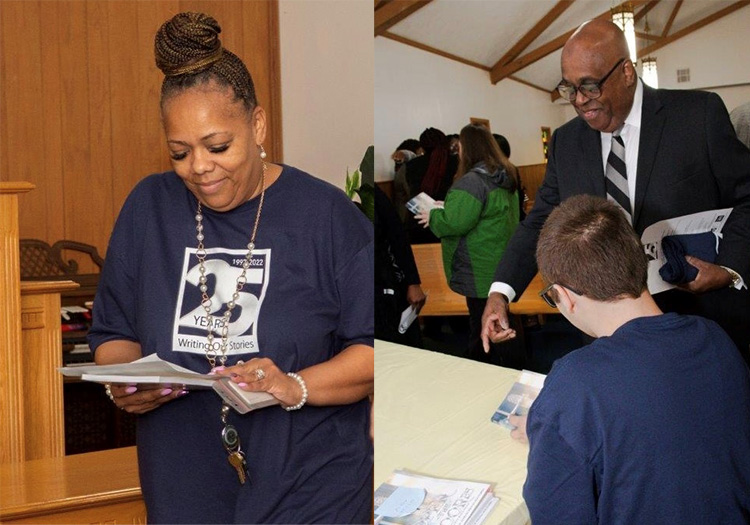 Writing Our Stories Welcomes Salaam Green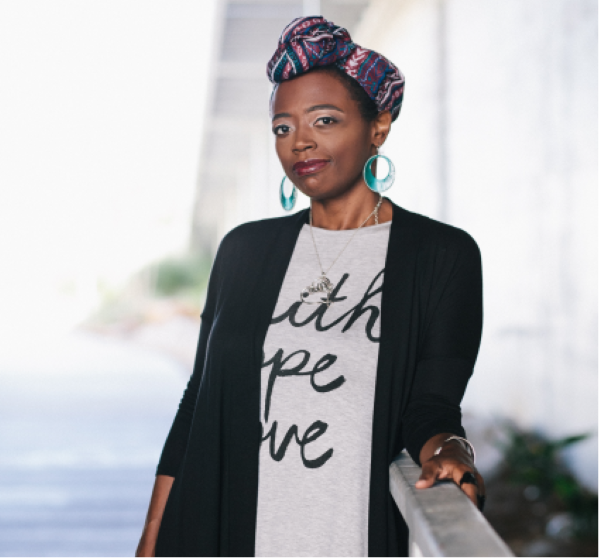 The Alabama Writers' Forum welcomes Salaam Green to the Writing Our Stories faculty. Green, an award-winning artist and writer, is the founder of Literary Healing Arts and author of What Black Women Want You to Know. A sought-after speaker, she has spoken at the United Nations and facilitated and trained hundreds of leaders throughout the South, including through the Selma Center for Nonviolence, Truth, and Reconciliation and at UAB's Institute for Arts in Medicine. Green is also a certified practitioner and trainer for the Kellogg Foundation's Truth Racial Healing & Transformation process, a former Reimagining Justice and Women's Policy Fellow, and a Community Village awardee for gender justice work in the South. Welcome, Salaam!
AWF at "Black Southern Writers and the American Experience"
On October 21, AWF executive director Jeanie Thompson and communications asssistant Lauren Callen traveled to Jackson, TN, to take part in"Black Southern Writers and the American Experience," where Thompson gave a half-day writing workshop for local teachers. Five authors, including Alabama poet and memoirist Randall Horton (author of Dead Weight) and poet Caroline Randall Williams, read from their works and answered questions posed by moderator James E. Cherry on issues related to black writing in America. The public program took place at the University of Memphis-Lambuth in Jackson and was funded by Humanities Tennessee and The Griot Collective of West Tennessee. For photos and videos of the readings and discussion, click here.
Cue the Fanfare: AWF Launches New Website!
After months of work, the Alabama Writers' Forum proudly announces the launch of its new, improved, and expanded website! Click here to see our new look and updated content. While you're there, be sure to check out our brand-new interactive calendar. Post your events and check it often to see what else is happening in Alabama and beyond. New reviews are posted every month, and we'd love to hear about your new work and include it. A few sections of the website are still in development, including the Alabama Writers Directory. A streamlined form will soon be available so you can submit information about your publications, awards, and availability for readings and programs. A call for updates will be sent to the Forum membership, and any writer with connections to Alabama is invited to submit information. We hope you will find the renovated and updated website helpful, informative, and easy to navigate, and we welcome your suggestions for additions and improvements.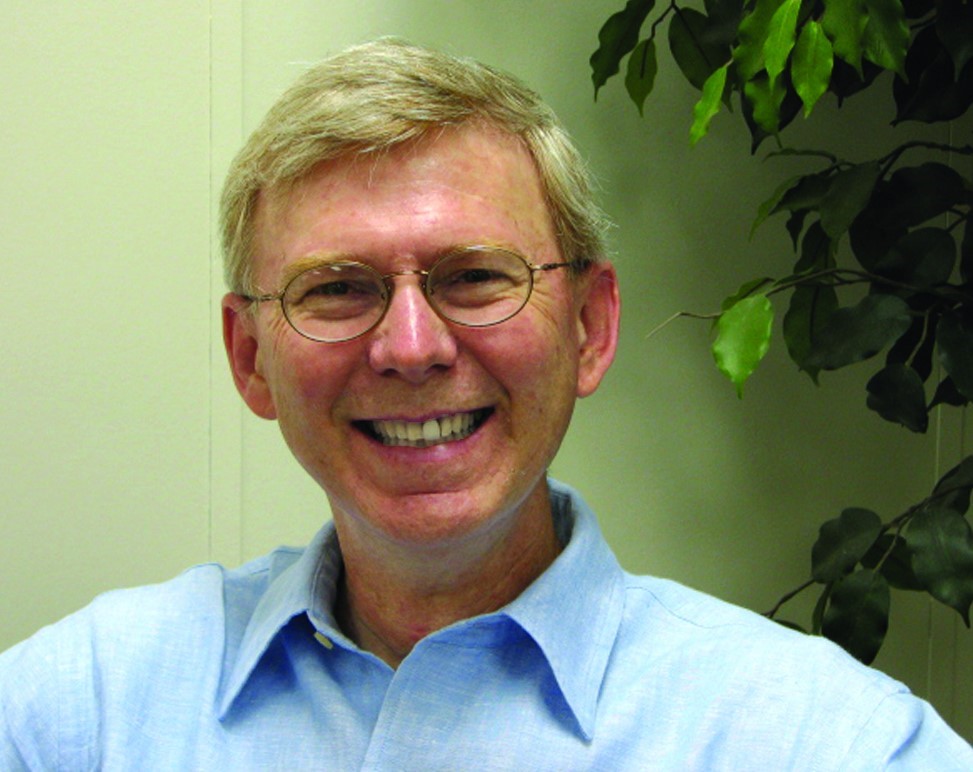 In Memory: Peter Huggins
By Marian Carcache
Peter March Huggins (June 23, 1951-October 24, 2022) left behind heartbroken family and friends but also a sparkling literary legacy.
When I think of Peter, which I do often, I see his smile. Whether we were reading at a book festival, promoting the value of small literary presses at a fundraiser, enjoying meals with friends, or sharing a retirement party, Peter was a steady friend and a joy to be around. A particularly fond memory involves a trip we made to Montgomery to promote books on Troy Public Radio that resulted in a couple of side adventures, one to have lunch at Chris' Hot Dogs and another to Oakwood Cemetery to pay our respects at Hank Williams's grave.
He was born in Oxford, Mississippi, and grew up in New Orleans, Louisiana. He studied at various universities, including Sewanee, University of the South, where he graduated Cum Laude; Cumberland Law School, where he earned his Law Degree; and The University of Alabama, where he earned an MFA in Creative Writing. Fortunately for many students and colleagues, Peter joined the English department at Auburn University in 1985, broadening the minds of Auburn students and brightening the halls of Haley Center for thirty years.
In addition to his seven collections of poetry, Peter wrote two highly acclaimed children's books, Trosclair and the Alligator and Thibodeaux and the Fish, and a young adult novel, In the Company of Owls. His poems appeared in many literary journals as well. Two of his collections, South and Audubon's Engraver were shortlisted for the International Rubery Poetry Prize.
He served on the Board of the Alabama Writers' Forum and helped shape its mission and programs in its early years. He also served as president of Solomon & George Publishers, and frequently read his own works and attended readings by others at The Gnu's Room bookstore and at Pebble Hill, Auburn University's Center for the Arts and Humanities.
Peter and his wife, Chris, had an estimable marriage. He doted on her, their children, and their grandchildren. A proud grandfather, he was always eager to share the latest photos with everyone he encountered. I would be negligent not to also mention Pippin, the cat he and Chris adored for many years.
I treasure my last visit with Peter. He proudly showed me the proofs of his latest book of poetry and gave a tour of his garden. He was recovering well from surgery, had gotten good news from his doctors: there were hope, love, and happiness in his and Chris's living room that evening. That's the image I've saved in my heart.
AWF Announces ED Search
The Alabama Writers' Forum is planning for a transition in leadership in 2023, and a search for a new executive director is underway with applications accepted until January 15, 2023. After 30 years of dedicated leadership for AWF, which was established in 1993 to honor the state's distinguished literary heritage and support its ongoing literary culture, executive director Jeanie Thompson will rotate into a special advisory role in early 2023. The application process is open, and applications will be accepted until January 15, 2023. To apply, send a letter of application and resume/CV to Alabama Writers' Forum Search Committee, c/o Jay Lamar, jaylamar@writersforum.org, or by regular mail to Alabama Writers' Forum Search Committee, PO Box 4777, Montgomery, AL 36103-4777. For more information, contact Jay Lamar, Associate Director for Programs and Development, jaylamar@writersforum.org.
Now Available: The Language of Objects: A Creative Writing Handbook
The Language of Objects: A Creative Writing Handbook is a compendium of more than 40 lessons on poetry, fiction, and creative nonfiction/personal narrative. Developed over 25 years by teaching and visiting writers in the nationally recognized Writing Our Stories program, it is a resource for writers and teachers in classrooms and workshops. Bulk order discounts are available, and WOS staff is available for professional development/training. Click here to order your copy today.
Deadlines to Note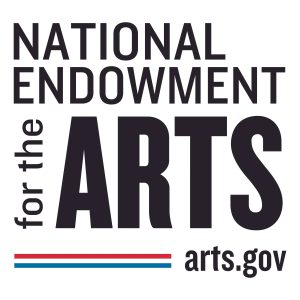 National Endowment for the Arts Creative Writing Fellowships offer $25,000 to published creative writers to help them set aside time for writing, research, travel, and general career advancement. Find out more here:
https://www.arts.gov/grants/creative-writing-fellowships
. Deadline: March 8, 2023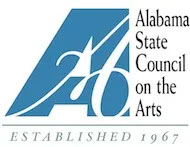 Alabama State Council on the Arts grants portal opens in January. Artist Fellowships offer up to $5,000 in several disciplines, including literature. More information at
https://arts.alabama.gov/
. Deadline: March 1, 2023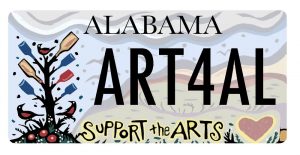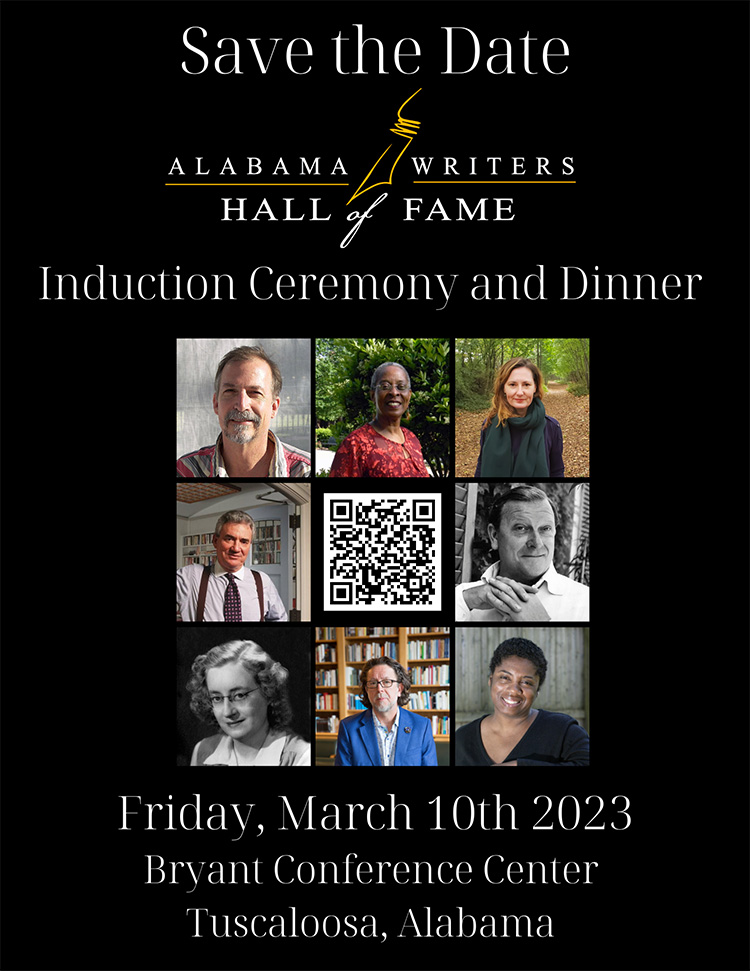 For ticket information scan the QR code above.
End of Year Support
All year every year, the Alabama Writers' Forum works hard on behalf of the literary arts in our state. It supports writers with resources, reviews, and events. It encourages readers to discover Alabama writers through promoting their work and supporting literary events. It nurtures young writers and fosters self-expression and healing for justice-involved youth. Your support makes the Forum's work possible. Your end-of-year donation will ensure that AWF keeps its good work going and growing. Thank you!
Wishing you a safe holiday season!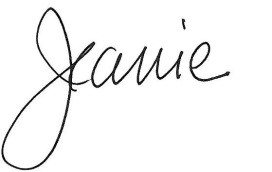 Jeanie Thompson
Executive Director